Robbie Lee, Public Relations Director, The Exceptional Foundation
Enable Alabama is proud to spotlight local advocates and organizations who are making a big impact in the disability community. Today, we're highlighting an organization that many of our Account Owners know and love: The Exceptional Foundation. Learn more about their efforts in this Q&A with Robbie Lee, Public Relations Director at The Exceptional Foundation!
Tell us a bit about yourself, and what drew you to your organization
My name is Robbie Lee and I am the Public Relations Director at The Exceptional Foundation in Birmingham, Alabama. I am a native of Homewood, Alabama and still reside in Homewood with my wife, Erica. I have a bachelor' degree in History from the University of South Alabama and a Master's in Education from the University of Alabama at Birmingham.
It was through my graduate studies at UAB when I was first introduced to The Exceptional Foundation. The warmth and affection I immediately received from all of the participants immediately told me that I would be involved in some capacity with this organization for the rest of my life. It really is that special of a place. I'm now entering my twelfth year at The EF and have made countless bonds with the many participants we have served over the years. Three of our participants were actually part of my wedding party in 2015!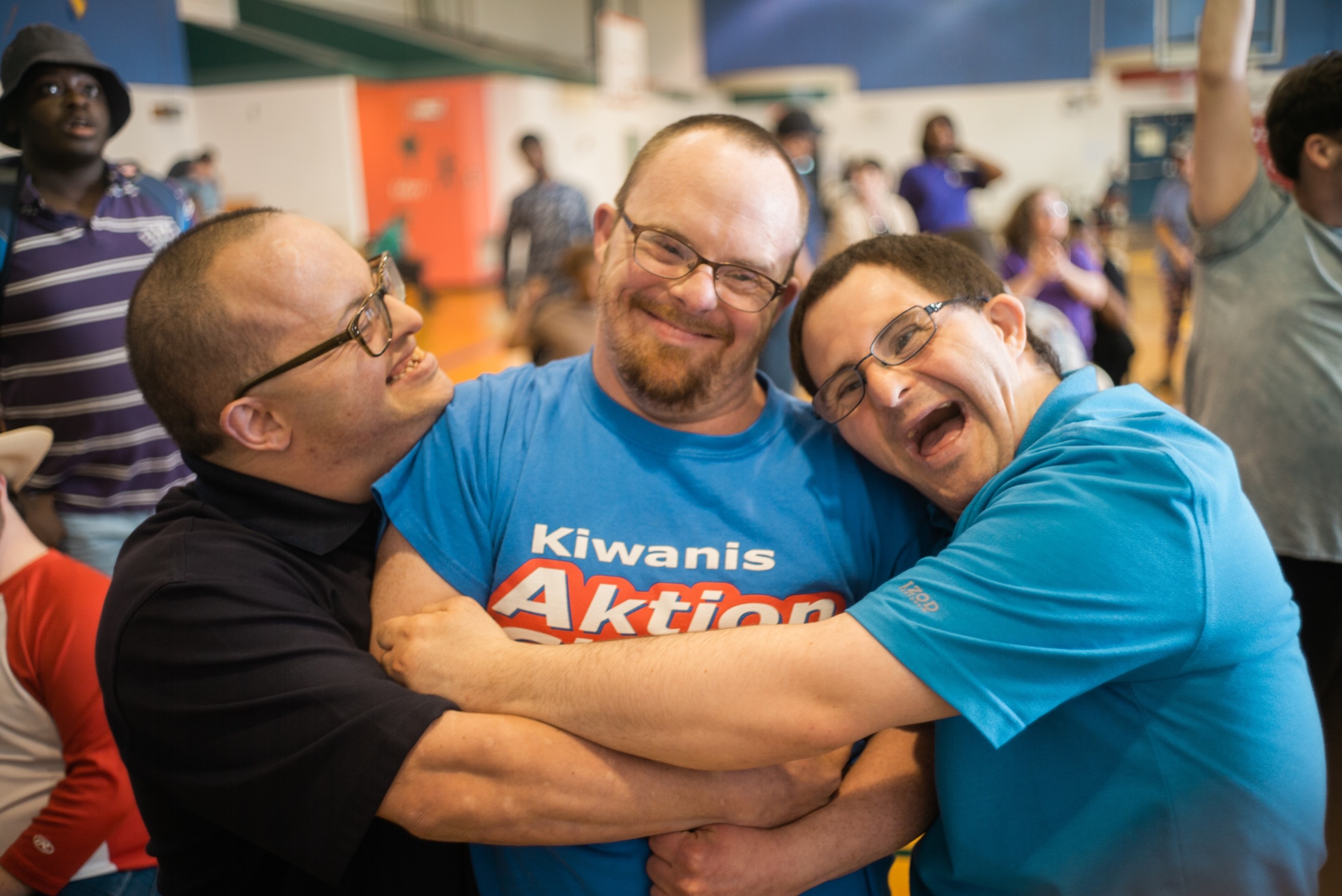 What is The Exceptional Foundation's mission?
Our mission is to provide social and recreational opportunities for children and adults with intellectual disabilities. Ultimately, our goal is to enhance the lives of the participants we serve by providing activities designed to promote healthy living, support social relationships, improve functional skills, and foster community involvement.
What are some examples of the ways The Exceptional Foundation supports the disability community?
The Exceptional Foundation strives to support the disabled community in every way we can. We provide the only full-time summer camp in the Greater Birmingham area for children with intellectual disabilities, and offer many more extracurricular opportunities for school-age children including an after-school program, sports leagues, and educational camps.
We also endeavor to provide opportunities and experiences for our adult participants that they may have been previously excluded from, including attending a prom, playing on a competitive sports team, and performing in a theatrical production. Too often people with intellectual disabilities are reminded of all the things that they can't do; but our job is to celebrate all of the incredible things that they can do. Highlighting the demand for the services we provide, we have established two additional Exceptional Foundations in the State of Alabama in Auburn and Daphne.
What is the most rewarding part of being involved with The Exceptional Foundation?
The most rewarding part of being involved with The Exceptional Foundation is getting to witness life-changing events that our participants experience for the first time as members of our program: a fifty year old woman with autism getting to attend her first-ever prom with her boyfriend, a ten year old boy with Down syndrome scoring his very first basket in a game while his proud parents look on, a twenty five year old woman with a traumatic brain injury singing "Somewhere Over the Rainbow" to an audience of over 400 without a dry eye in the house. These are the kind of moments that happen every day at The Exceptional Foundation, and they are a constant reminder that our work is impactful and deeply meaningful to our participants and their families.
Do you have any upcoming events or initiatives you'd like to let people know about?
The Exceptional Foundation a fundraiser on the horizon: our Chili Cook-Off at Brookwood Village on Saturday, May 1st.
We would encourage anyone who is interested in learning more about our programs to visit our website at www.exceptionalfoundation.org.