Author: Macy Vintson, Director of Advancement, Mitchell's Place
Enable Savings Plan Alabama is thrilled to celebrate the amazing, organizations making a difference in our community. For today's blog we spoke with Mitchell's Place, an organization based in Birmingham that is dedicated to improving the lives of children with autism and other developmental disabilities. Read on to learn more about Macy Vintson, the Director of Advancement for Mitchell's Place, and her organization.
What is your organization's mission?
It is our mission to provide comprehensive, research-based services for children and families affected by Autism Spectrum Disorder and other developmental disabilities.
How does Mitchell's Place work to improve the lives of individuals with disabilities?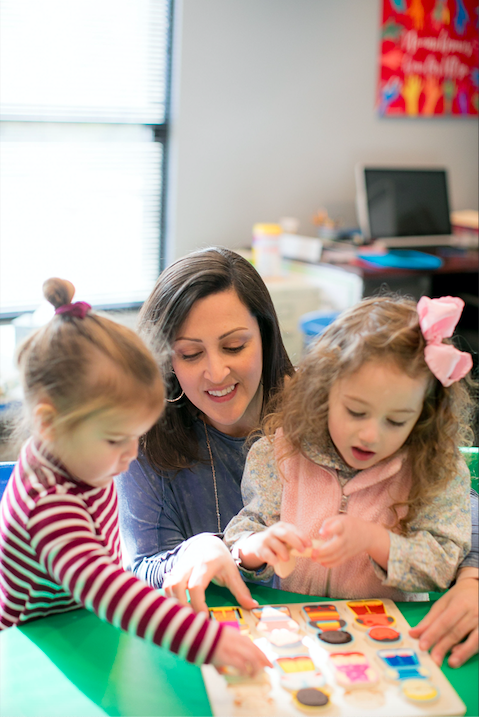 Mitchell's Place is a comprehensive autism treatment center and Accredited Early Learning Preschool for children ages two to six. Mitchell's Place was established in 2005 after a local family became frustrated by the lack of services and autism treatment options for their son, Mitchell. Mitchell's Place works to meet the growing need for specialized services for children with Autism Spectrum Disorder (ASD) and their families in the greater Birmingham area and across the state.
Mitchell's Place provides an array of outcome-based, early intervention programs specifically designed to enable children with autism to reach their highest potential before transitioning to a public-school setting.
The Early Learning Preschool (ELP) is an Accredited program and consists of four classrooms serving children ages two to six. Operating year round, it is an inclusive program serving both children with autism and an equal number of typically developing peers. Teach Me is another early intervention program involving an intense individualized curriculum for children with autism who have extensive needs in a one-on-one setting. A third educational offering at Mitchell's Place is the After-School Social Groups that teach children how to socially interact in a group setting. In this program, children ages six to ten learn social, recreational and life skills. Additionally, Mitchell's Place offers Speech, Occupational and Applied Behavior Analysis (ABA) therapy services in an outpatient model.
What is the most rewarding part of being involved with Mitchell's Place?
Seeing the transformation happen before your eyes. We have students who start our programs with no language, only eating two things, and having meltdowns when their needs are not met. Through the care and intensive therapy they receive, the meltdowns stop, they learn to use their words to express their wants and needs, and we expand their palate so they can eat 4 things! Watching children say "I love you" or even "No!" for the first time just brings tears to your eyes. It is the small milestones that are miracles, and they happen every day.
How can people get involved with your organization?
As a certified preschool by the Department of Human Resources, we cannot have volunteers engaged with the children, but we always need helping hands! Community members can get involved with our Key Guild, a core group of volunteers who help us plan and execute fundraisers, spread awareness of Autism/Mitchell's Place, and help us with tasks at the facility. Our community also shows their support through monetary and in-kind donations.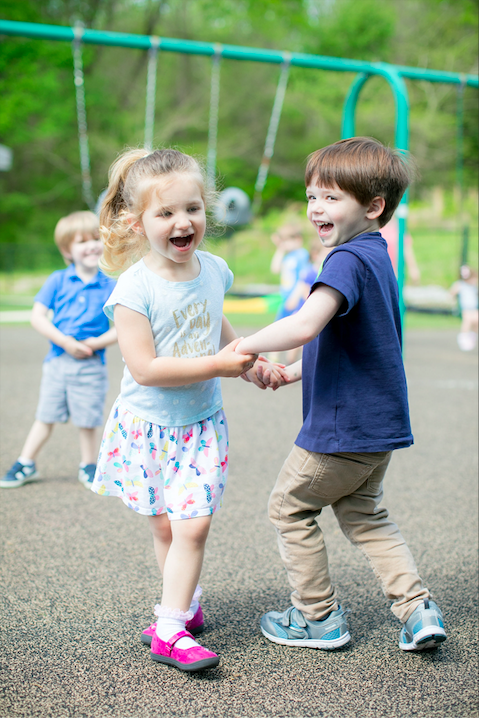 Do you have any uplifting stories or interactions to share?
The first time Pace, a former student at Mitchell's Place, tried a lollipop he was in the church day care. He didn't much care for it. So much so that he experienced a meltdown of epic proportions. You see, the texture of that lollipop was just too much to handle! This was the type of behavior that was being experienced by Celine and Brook Russell for the first 4 years of Pace's unusual life. He was a very different child. He could not button his shirt, hold a pencil, cut with scissors. He would fall apart for no apparent reason. He would not talk, eat or engage with other children. "We were completely lost as to what to do or where to go," says Celine. "He was so 'off' socially. Nothing was working."
And then they heard about Mitchell's Place. Once there, he was diagnosed as being on the Autism Spectrum. In early 2018 they began a regimen of personalized speech and behavioral therapy sessions at Mitchell's Place. Soon thereafter Pace enrolled full-time at their Early Learning Center for a full year. He graduated in July 2019. "At first, he was like a wild mustang," says Celine. But eventually, under the watchful care of the teachers and therapists, Pace began to blossom. "We knew this amazing kid was in there somewhere. It took Mitchell's Place to unlock his potential."
Two years later, Pace is thriving in Kindergarten in ways no one could have possibly imagined. "Because of Mitchell's Place, Pace loves school, has friends and now even gets invited to birthday parties," remarks a jubilant Celine. However, she is quick to point out the long waiting list for Mitchell's Place and the tremendous need for their services. "It breaks my heart knowing that there just isn't any more room for the hundreds of other families with kids just like mine. Because of Mitchell's Place, we got an understanding of our child, Pace got the skills he needs to succeed in life, and we got the gift of hope."