Bridget Congleton, Support Recipients Benefit Manager, VOA Southeast
One of the most exciting aspects of the Enable Savings Plan Alabama is its ability to make a real difference in the quality of life of our Account Owners. By ensuring that individuals and their families are able to save for disability-related expenses without sacrificing eligibility for resource-based benefits, the Plan helps Account Owners plan for the future without sacrificing the present.
As Support Recipients Benefit Manager at Volunteers of America (VOA) Southeast, Bridget Congleton sees first-hand the difference that Enable Alabama can make in the lives of individuals with disabilities. Read on to learn more about her work in our community!
Volunteers of America (VOA) is a nonprofit organization dedicated to helping those in need rebuild their lives and reach their full potential. Since 1896, we have supported and empowered America's most vulnerable groups, including veterans, at-risk youth, the elderly, men and women returning from prison, homeless individuals and families, people with disabilities, and those recovering from addictions. We do this through a ministry of service led by more than 16,000 professionals, working across the country to touch the lives of 1.5 million people each year. We seek to serve the needs of the whole person (mind, body and spirit) by bringing together the human service agency and the church. We provide assistance to people of all faiths and never require those we serve or those we employ to participate in worship services or to acknowledge specific beliefs. Yet, from our very beginning, VOA's work has been and continues to be motivated by God's love. We have answered the call to be a ministry of service that sets VOA apart.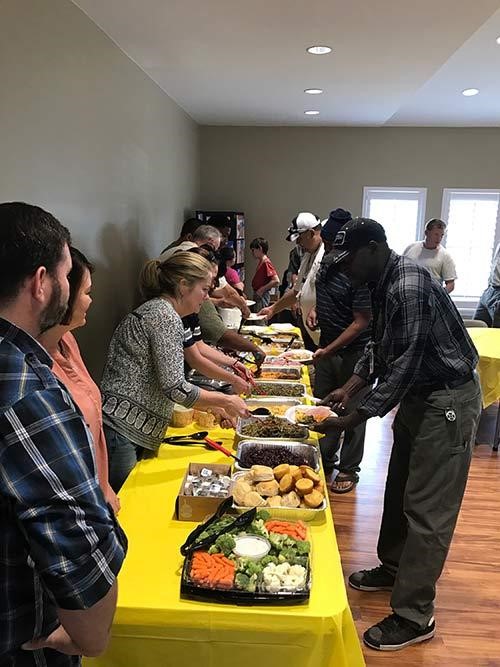 As Benefit Manager, my responsibility is to ensure each person we serve has every benefit they are entitled to. I take this responsibility very seriously as most of our clients rely on VOA to advocate for them. For our individuals with disabilities, we become Representative Payee for their Social Security benefits and manage most of their bills and spending.
Being able to utilize the Enable Savings Plan Alabama has been very beneficial for the individuals in our organization. We believe that all people, regardless of their disability, have the right to pursue their personal goals and dreams. This was difficult to accomplish in 2020 when most have been confined to their homes by quarantine. Not being able to get out and participate in the activities they usually enjoy caused some to have an abundance of funds in their accounts and placed them at risk for losing their Medicaid benefits. By opening Enable Alabama accounts they are able to keep those funds for future expenses.
One individual in particular was able to open an Enable Alabama account and set aside a large amount they received as back pay from Social Security. The individual was then able to use the funds for a specialized dental procedure later in the year, all the while maintaining her Medicaid coverage and Social Security benefits. This would not have been possible without having the Enable Savings Plan Alabama.