Author: Leslie Walker, Community Engagement Manager, UCP Huntsville
Enable Alabama is committed to enriching our community through financial resources and education. As part of this mission, we are happy to shine a light on the enormous amounts of good that other local organizations bring to our community.
This March begins International Cerebral Palsy Awareness Month. In recognition of March's International Cerebral Palsy Awareness Month, we spoke with Leslie Walker, the Community Engagement Manager for the United Cerebral Palsy (UCP) of Huntsville: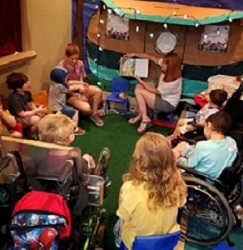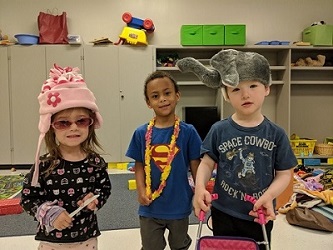 What is your organization's mission?
UCP Huntsville's mission is to enhance the quality of life for individuals with disabilities and promote their independence, self-sufficiency and full citizenship in the community through direct services, assistive technology, education, training, and advocacy.
"Life Without Limits for People with Disabilities" reflects United Cerebral Palsy's worldwide commitment to providing opportunities for individuals to be fully included in the community and as self-sufficient and independent as possible.
How does the UCP Huntsville work to improve the lives of individuals with cerebral palsy?
The UCP Therapy Center, located in Huntsville, offers physical, occupational, and speech-language therapies through Early Intervention (EI) and outpatient programs, as well as educational and social services to children with disabilities and their families. UCP serves clients with cerebral palsy as well as those who represent 177 additional diagnoses.
The UCP Training Center, also located in Huntsville, provides assistive technology evaluation, trainings and workshops, respite services, and the agency's quality childcare enhancement training program to benefit children and adults with disabilities, their families, and the professionals who serve them.
UCP of Huntsville & Tennessee Valley, Inc. provides thousands of hours of service annually to clients ages birth through the lifespan at little or no cost to individuals, families or professionals.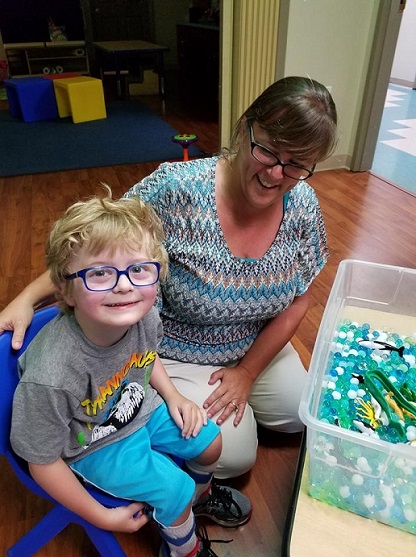 What is the most rewarding part of being involved with UCP Huntsville?
Prior to joining the UCP Huntsville staff full-time, I served as a volunteer for many years. I was always honored to assist with fundraising events in order to better serve young clients in our therapy programs. What I did not realize, until I joined the team permanently, was the sheer number of lives impacted by UCP. If you know someone caring for an injured spouse or aging parent, who's having trouble finding an inclusive daycare for their child, the parent of a preemie who's pacing just a bit behind on speech or mobility…basically, anyone who is born with, acquires through injury or aging, ANY kind of disability, UCP Huntsville has a service to help. Although our therapy resources serve Madison, Marshall, Limestone, Cullman, Jackson and Morgan counties, we have other programs that service the entirety of the State of Alabama.
How can people get involved with your organization and within the UCP?
As a non-profit who seeks to provide as much of our care to clients and their families at little or no cost, of course, donations are always appreciated and stretched far beyond their dollar value. We also could not do all that we do without the support of volunteers who work our events, simply pick-up litter at the grounds of our centers, complete small construction and assembly projects… You name it! If you can't participate in these ways, simply make plans to attend one of our fundraising events. It's a good time for a good cause and what's not to like about that? Interested in exploring more ways to get involved, visit us at: ucphuntsville.org.
Do you have any uplifting stories or interactions with the individuals UCP Huntsville supports?
The more we ask, the more we find truly inspiring stories not only from our clients directly, but from members of the community who've somehow crossed paths with UCP somewhere in life. So much so, that we've actively begun soliciting the public for them and including these stories in an online social media campaign called #UCPeople. Here's a sample: At Russell's two-year check-up, the pediatrician told his mom Jen her son was delayed and needed help. The doctor recommended socializing him more as well as Early Intervention services. After a long discussion with her husband, they realized it wouldn't hurt to try even though she had a hard time accepting it, she simply couldn't give him the help he needed.
A speech therapist began coming to their home four times a month and, at the time of this story (shared in September 2018), had been coming for six months. Jen says, "The first couple of months seemed to show little/no progress - basically just making me feel like I've been parenting wrong and it's my fault he's not talking." As the months went on however, they began to see major improvements. Jen shared, "Now Russell is beginning to say words like 'tractor, train, airplane, blue' of course, he's a boy and only wants to learn about what matters and still doesn't say 'momma' but my boy is LEARNING! He's COMMUNICATING! He is doing so much better now and it is largely in part to UCP. They have changed our life and I am so thankful!"
UPDATE: "Mom" is now part of Russell's vocabulary and music to Jen's ears.
Do you have any upcoming events or initiatives you'd like to let people know about?
While our goal is to actively seek funding and awareness partnership opportunities year-round, we are particularly excited about two initiatives. The upcoming an Irish Evening fundraising event on March 13th at the Historic Huntsville Depot Roundhouse (more info here) and our ongoing large-scale land repurposing, happening on the grounds of our Children's Therapy Services center, we have dubbed "Turning A Corner in North Huntsville." This latter project looks to convert 2.54 acres of currently undeveloped land adjoining our center, gifted to UCP last winter, into an accessible public park, nature trail and activity area for not only our clients but the community at-large. The first phase is already complete with the creation of the first public mural installation in this district of the city, painted by artist Stephanie Owens. Near to our hearts and mission, it's also the first public art to include images of those with disabilities.